A Worthy Cause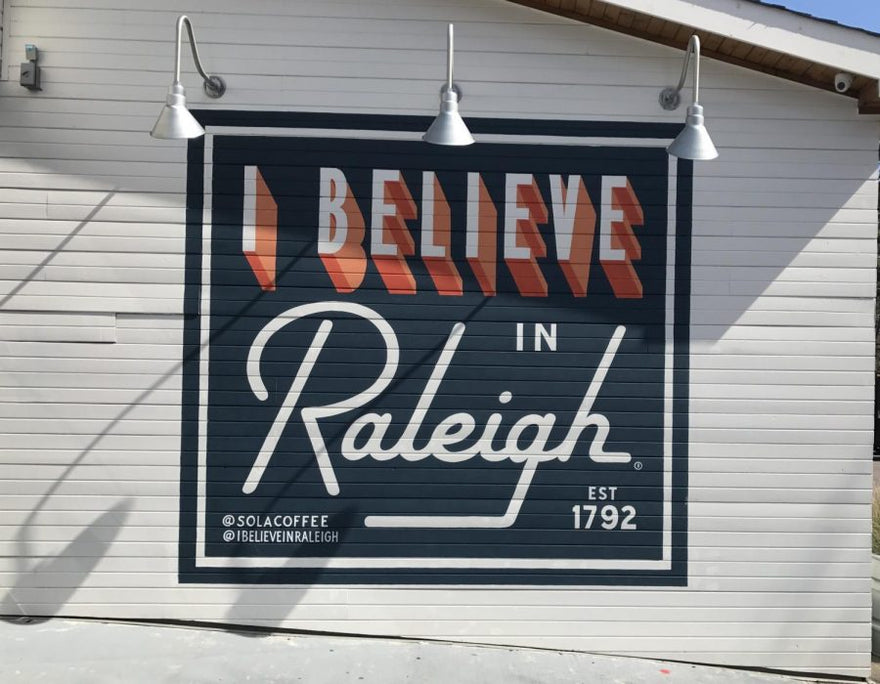 Jeanne and John Luther are our neighbors, and the owners of the much beloved Sola Coffee in North Raleigh. Jeanne is the very definition of vibrant- she has so much energy, a twinkle in her eye, and the warmth of someone you've known forever in the first five minutes you meet her.  She's sweet, fun and hardworking, pouring her creative soul and spirit into their wonderful cafe.  John is steady and kind, a true man of God and someone who can draw you into a philosophical conversation almost without you realizing it.  They support their community with local vendor pop-up markets, venues for small groups to meet and local artists to display their talent. When Jeanne was diagnosed with ALS this fall, I was gutted.  ALS is brutal and devastatingly unfair, attacking the nervous system of a person in their prime and as of right now, it is mostly untreatable and there is no cure. This year's Sola 5K will benefit ALS research.
I'm 36 years old and I have never run a 5K- never even walked one.  We weren't exactly the kind of family that started Thanksgiving Day with the turkey trot, if you know what I mean.  And no one would describe me as "athletic" (true story, I almost failed gym).  But I really get behind the idea of pushing myself physically in honor of someone who cannot.  The daily struggle as a person with ALS is robbed of their independence and faced with a life cut short breaks my heart.  Tastefully Served will be donating 10% of this week's sales to Sola's contribution to the Duke ALS clinic, and I encourage everyone to consider signing up for the 5K, or donating to the cause.  Every bit helps, we're staying hopeful for a cure, and soon!
---
Leave a comment
Comments will be approved before showing up.