Chicago- My Kind of Town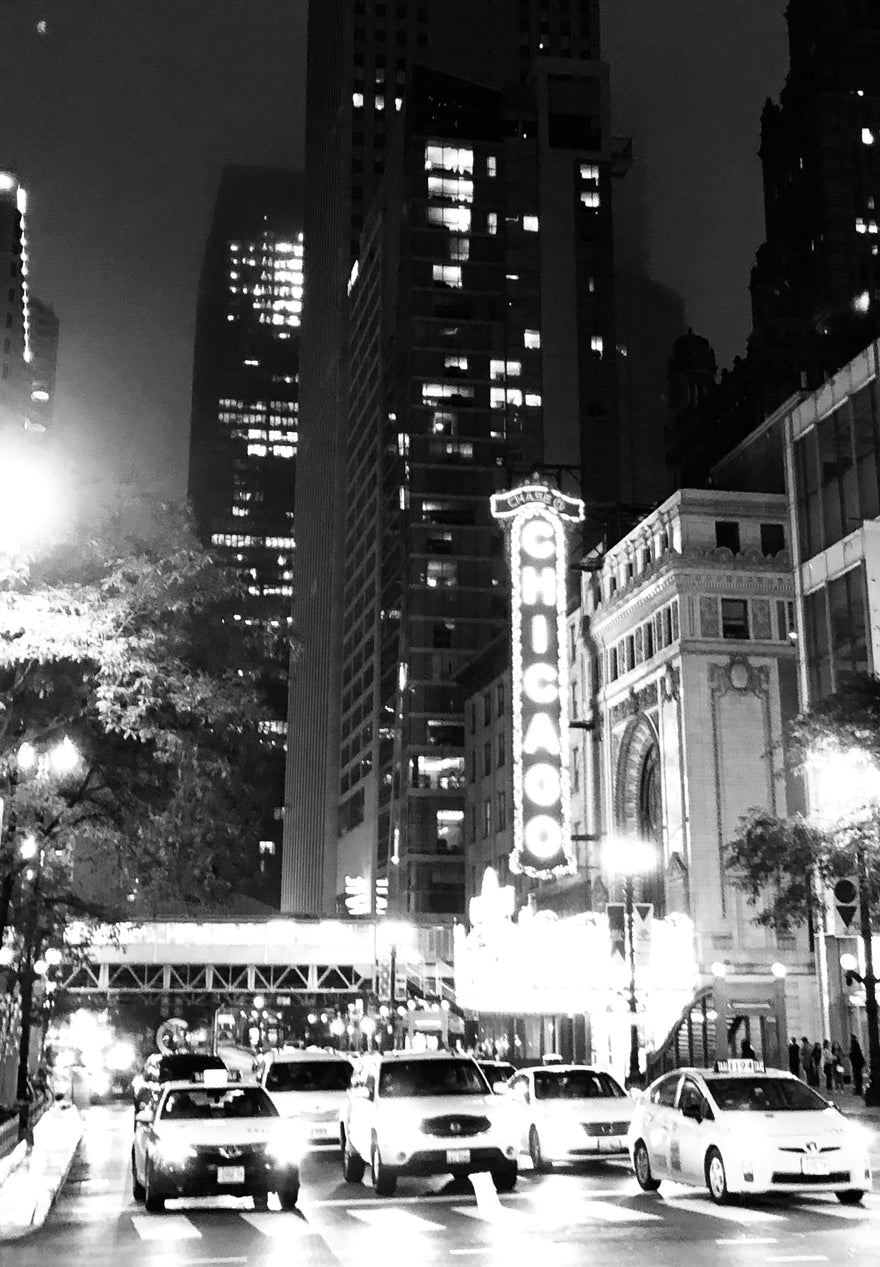 I have always heard great things about Chicago, especially in the summer time.  Friends, relatives, even my own husband who went to business school there all sang the praises of the city.  Really, how great can it be? I thought.  You guys.  It's the most amazing city ever.  
We left Raleigh on a balmy August morning, and arrived into a chilly, rainy Chicago.  My husband made fun of me as I optimistically proclaimed that even though I had not brought a rain jacket, it was going to be fine, I would just pop into the CVS and buy an umbrella.  It sort of kept me dry, except that, like out of a movie and exactly as my better-prepared husband had anticipated, the umbrella kept flipping in the wind, threatening to break altogether.  They call it the windy city for a reason.  I'm wet and cold, and irritated by the way the husband keeps telling me to "block the wind" with this worthless umbrella.  It's not a great start.  But soon, the rain tapers off, we begin walking through the beautiful "gold coast" neighborhood of the city, and we find ourselves eating lunch at Gibson's, one of Chicago's famed steakhouses.  The burger was quite possibly  the best I've ever eaten- freshly ground best quality meat, perfectly seasoned and cooked rare on a pillowy brioche bun, with thick bacon, flavorful aioli and a healthy portion of crisp fries.  It was perfection.  Our day had officially begun to turn around.  
Our next stop was Wrigley Field to watch the Cubs take on the Cincinnati Reds.  I'm normally not a baseball person, but the energy and enthusiasm in the stadium was contagious, and by the time we won- in extra innings with an out-of-the-park homerun- I was most definitely a fan.  We had a little rest before walking to dinner in the trendy West Loop, and without much research we still ended up stumbling into an amazing dinner experience.  Proxi, the sister restaurant of Michelin starred Sepia, prides itself in taking diners on a whirlwind tour of the world's most innovative cuisines, mixing Mumbai street food with Portugese whole roasted fish, and pairing it all with exotic cocktails and wines.  One of the many blockbuster dishes we enjoyed was a salad made with mushrooms and Yuba noodles.  The texture of these hand-made tofu noodles was extraordinary, supple and firm all at once, they made the perfect backdrop for the powerful umami flavors from the mushrooms and special Asian togaroshi spice blend.  The restaurant's atmosphere was both modern yet welcoming, and the staff was both professional and personable-the best of all worlds.  I'm definitely realizing that if this is the kind of restaurant you just happen upon, the entire city's restaurant game is seriously on point.
The next day was mercifully sunny (I don't think I could have spent another day wrestling that umbrella) and we went all in on architecture.  First up was a tour of the Frank Lloyd Wright Robie House, followed by an architecture boat cruise of Chicago.  Both were excellent in completely different ways- the Robie house, a relatively modest suburban home with ahead-of-its'-time construction and genius details contrasting with the massive skyscrapers of the city harbor.  Different, but equally great and we actually learned a few things along the way about architecture and city history- bonus!
That evening we took a somewhat frightening elevator ride to the 96th floor of the John Hancock building for cocktails with an amazing view.  It was crowded, but we managed to get a table right at the window to enjoy the site of Lake Michigan and the setting sun.  Our final stop of the night was an improv show at the famous Second City Comedy Club, proving ground of many an SNL star.  Some of the skits were hits, some were misses, and the comedy was super irreverent- we loved it, but the conservative family beside us that stomped out didn't so, you know, plan accordingly.
On our final morning in Chicago we strolled through the beautiful Millennium Park, and then capped off our visit with an incredible brunch stop at Cindy's.  We honestly found it by looking up from the park, but it turns out it's on all the lists for best Chicago rooftop bar.  Lucky us. The gorgeous views were matched by the equally amazing food and their cast iron skillet of chilaquiles- easy over eggs on top of smoked chicken, roasted corn, salsa roja and tortillas- was heaven.  I wanted to camp out and stay forever but we had to get back to reality, so we reluctantly said goodbye to Chicago- until next time!
Chicago is incredibly easy and sometimes inexpensive to get to from Raleigh.  If you go, and you should, keep these places in mind-
Where to Stay: The Palmer House
Where to Eat: Gibson's Steakhouse, Proxi, Cindy's, Signature Room at John Hancock Tower
What to Do: Robie House in Hyde Park, Architecture Boat Tour, Cub's Game at Wrigley Field, Second City Improv, Millennium Park, Shopping on the Magnificent Mile and Art Museums galore
---
Leave a comment
Comments will be approved before showing up.