The Wonderful World of Aldi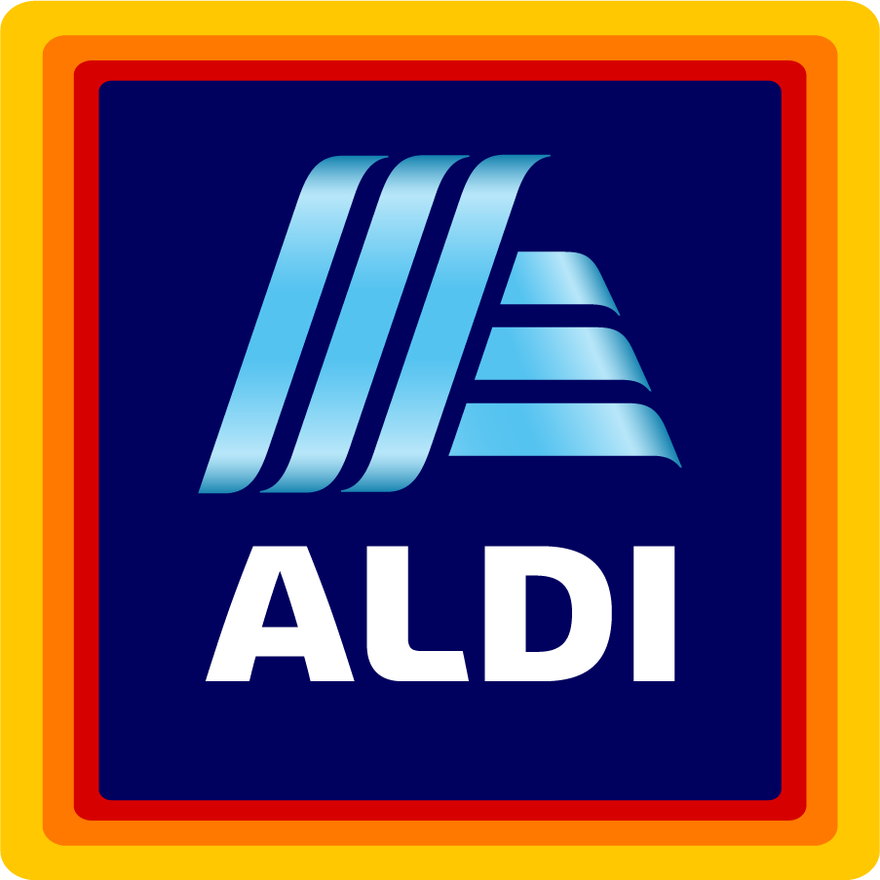 Have you noticed prices going up on, well, everything lately?  From gas and chicken to lumber and steel, this pandemic has really been the gift that keeps on giving, and the newest hit on our wallets has got me looking for ways to get more for less.  Enter Aldi, the discount grocer that my mom has been talking about for years and I have just recently learned to love.  It's structured differently, which is where it gets the ability to slash those prices, so for the uninitiated it can be intimidating.  Consider this your tutorial.
The first thing you'll notice is that the carts are chained in the front of the store, and you'll have to pay to play.  Get out those piggy banks!  It's a quarter to release a buggy but don't worry because you'll get it back upon return.  It's the first of the cost-saving measures because one less hourly associate wrangling carts means more savings for you.  You're not required to rent the cart, but it's helpful because you literally never know what they might be selling in the mystery aisle, so it's helpful when you spontaneously purchase an outdoor umbrella.  Which I have.  But we'll get back to that.
The first section is produce, and the prices are astonishingly low.  They don't carry everything, for example the only fresh herb I have consistently found there is cilantro, but what they do have is of good quality.  I make it a habit to check my fruits and veggies for bruises and turn over containers to look for mold, even at traditional grocery stores, and I definitely encourage the same tactics here, but I've seen no difference in quality versus traditional chains.  In fact, some of the brands are the exact same as other grocers, just way less expensive.
Aldi has a huge selection of breads and baked goods, including gluten free.  I love their 'take and bake' baguettes for perfectly sized crostini and their traditional Italian loaf is a dead ringer for La Brea's version, at a third of the price.  Aldi also carries loads of chips and crackers and my family likes their kettle potato chips every bit as much as the name brands!  My absolute favorite pantry item there is the chocolate-cherry-nut bars, but sometimes they're out so when I see them I snag a few boxes at a time.  And don't miss their brioche burger buns- so good!
Aldi carries a nice variety of cheeses. It's no Trader Joe's but all the major kinds are represented and I have made more than a few fancy charcuterie boards with their cheese and cured meats. I also make sure to keep their sharp cheddar and fresh mozzarella on hand, both are great quality at a nice price.   They have a robust if not overwhelming meat section, with organic options well represented and multiple cuts and types of meat, so for the most part you can find whatever your recipe calls for without an issue.
Now low prices and good quality are fine, but the aforementioned mystery aisle is where Aldi really shines.   A treasure trove of good quality items at insanely discounted prices, I've seen everything from solar lights to a luxury pet sofa, winter boots, a hair straightening brush, an electric churro maker and a sewing machine- and it's never the same aisle twice.  One item they consistently carry is a large selection of candles, sometimes very fancy ones, which are always nice to have on hand and make a great last-minute gift.
Checking out can be alarming.  The cashiers are very fast, and they don't bag anything for you. They scan and practically throw the groceries into a cart, so quickly there isn't really time for you to bag either.  This speed is another way they cut costs, so just relax and use the tables up front to organize and bag your haul before you head out.  They have bags for purchase at the till and if they have them, the employees put extra boxes out for patrons to use.  
Overall, Aldi is a fine store and a legitimate way to slash your grocery bill on items where you aren't brand insistent.  Add the excitement of that mystery aisle and it's truly one of my favorite spots to shop.  Check it out and let me know what you think! 
---
Leave a comment
Comments will be approved before showing up.